I just bought this and so should you. I've written about Sean Pinchin before:
Sean plays lap-style guitar with a slide for most of his tunes. The combination of his guitar playing and his voice is absolutely hypnotic… the sound is so full that you constantly get flashes of a full band playing behind him, yet it's pure and personal in the way that only a man and his guitar can be.
Check out the album preview if you're new to his music. The album notes on CD Baby add to the description:
The story-telling Folklore artist, Sean Pinchin, is best known for crafting warm and soulful sounds with nothing but his voice, harmonica, stomping board and slide guitar. Using his music as therapy, every performance has an emotional delivery that any audience can feel and relate to.
Sean Pinchin is one of the best musicians I know.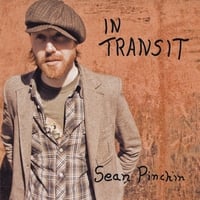 Buy it. Now.