Last week, while watching WandaVision (no spoilers here), there was a scene in which one of the characters was describing another in a very reductionist way. I paused the show, and asked my kids abruptly, "What would JPII say?"
My seven-year-old daughter responded, "That this is bad" (and the look of disgust on her face certainly reinforced that!).
I pressed further: Why?
"Because… he's just treating him like a weapon, not like a person."
Since January 1, we had been reading daily reflections from St. John Paul II. They're short, but they can be dense. I'll often paraphrase or ask questions and just hope they get the gist. For several days, the reflections had been on a theme of St. John Paul II calling on athletes, scientists, students, workers, etc to avoid partial perspectives and be conscious of the whole human person throughout all aspects of life. I guess my daughter got the gist!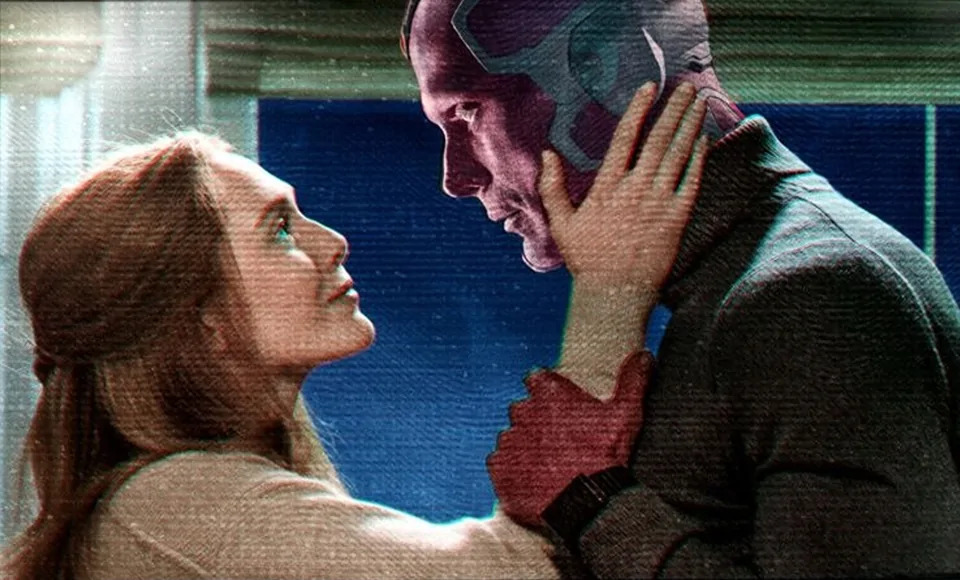 I have three kids, ages 9, 7, and almost 6. After experimenting for a long time, over the past year I've established a daily routine with my kids for catechesis and prayer that has been working really well — and that we continue to build on. A few simple resources and practices go a long way to helping my kids grow closer to Christ each day.
Morning Prayer: Daily Intentions in the Car
Mornings are hectic. We've yet to establish much of a morning routine, but one simple hack we started recently that has worked really well is using the short drive to school to pray together. (I think I picked up the suggestion from a session at The Word virtual conference.) Since we always have the drive, we just take a few minutes to pray for any intentions for the day as they go to school and I go to work.
It's really effective, and very easy to do — and a great way to set off on our respective days.
Catholic Sprouts: A Daily Podcast for Catholic Kids

Catholic Sprouts is a daily podcast for Catholic kids. I saw a friend mention it on social media towards the end of 2019, and we've been listening to it ever since. They have an active online community too, and I just noticed they have a podcast and resources for parents too — the Domestic Church Project (just subscribed!).
Catholic Sprouts is fantastic. There is an episode each weekday, and it takes about 5 minutes to listen (at 1.5x speed…). We listen at night, but may move this to mornings in the future. Last week was on the ultimate goal of Lent, the week before was on the Daily Examen. They cover topics like the saints, the sacraments, stories from the Bible, themes in Catholic social teaching, etc.
It's very accessible for younger kids, yet lots of rich content for older kids as well. It's easy to understand, but not dumbed down. We have mostly just stuck to the podcast, but there are also lots of activities and challenges through the online community. Highly recommend.
Page-a-day Children's Bible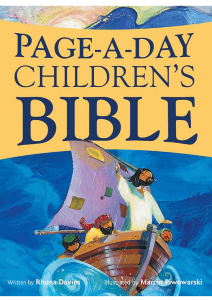 In 2019, I bought this Page a Day Children's Bible. I was a fan of this one, after skimming a couple children's Bibles and reading some of the passages I'm most familiar with; this one was pretty solid in terms of making the Bible accessible without dumbing it down. We got through the whole book in 2020, and in 2021 we've started another children's Bible that was a gift from a godparent — also broken down into 365 daily readings.
I really like the format of a page-a-day children's Bible that gets you from origin to eschaton in 365 days. We'll probably continue to alternate between two or three different versions, picking a different one each year.
Daily Papal Reflections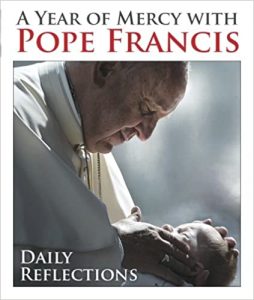 My mom bought me A Year of Mercy with Pope Francis — daily papal reflections for an entire year on the theme of mercy. I didn't read it during the Year of Mercy, but I paired this with the Page-a-Day Children's Bible for 2020 and it worked really well as part of our night time routine. Each day was a meditation from Pope Francis, along with some reflection questions. Sometimes there were big words or big concepts, but we'd take some time to discuss or to guess what the words meant, and I think it was really fruitful.
Meanwhile, I've had this book of 365 daily reflections from St. John Paul II sitting on a shelf for a decade: Love is the Explanation of Everything.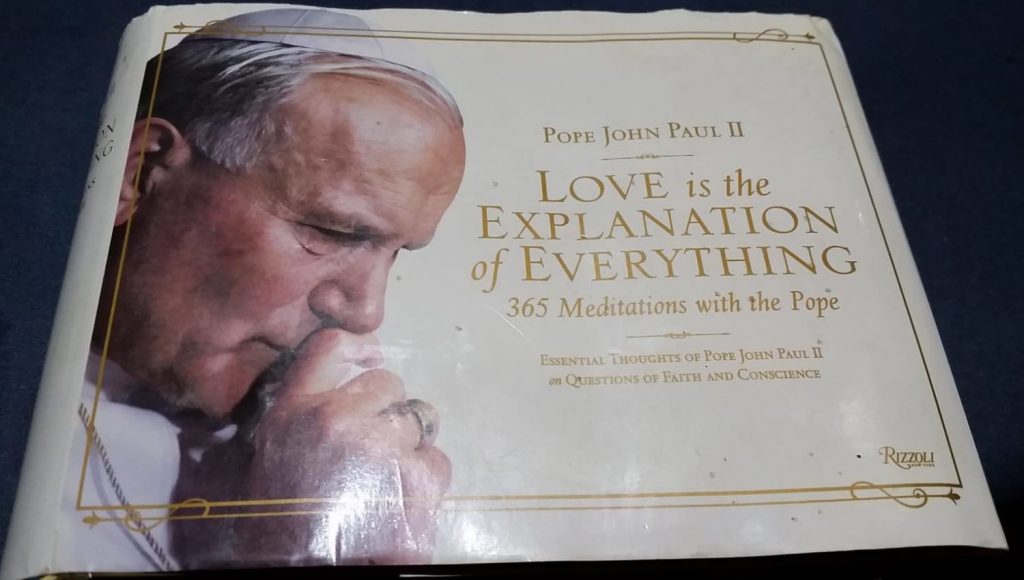 For 2021, as we switched over to a different page-a-day children's Bible, we switched to a different book of daily papal reflections too. To the surprise of no one who's read both popes, St. John Paul II's writing is a lot more dense and less accessible than Pope Francis'. However, with some paraphrasing, pauses, and discussion, this has been a rich source of short daily reflections, drawing on the deep personalism and Christocentrism of St. John Paul II. If our WandaVision experience was any indication, it's leaving an impression.
This book contains photos for each day too — sometimes stock photos, but often photos of St. John Paul II. Just yesterday, we read a reflection from his remarks at Rebibbia Prison in 1983, where he met with and forgave the man who tried to assassinate him. Powerful stuff.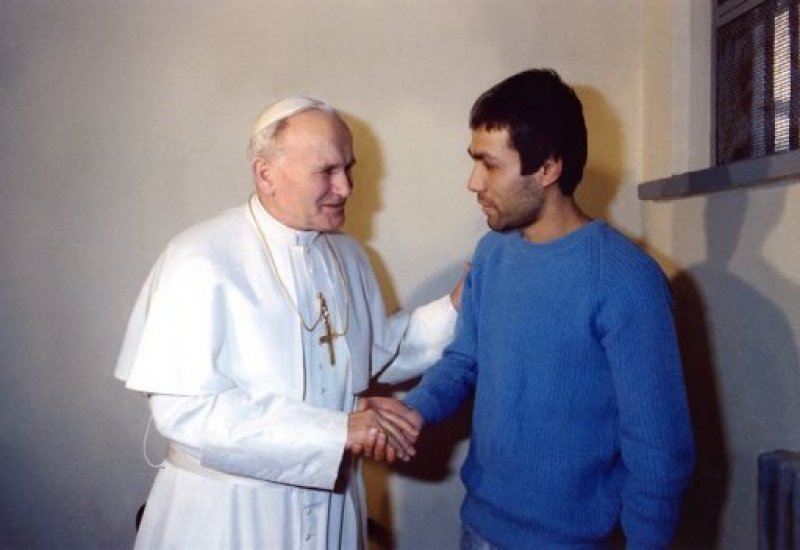 For 2022, I'll be looking for a book of 365 daily reflections from Pope Benedict XVI. There's something liturgical about repeating the cycle every three years, or maybe we'll find another book of papal reflections afterwards, but this pairing of a page-a-day Bible with short daily papal reflections has worked very well. (Perhaps I should also add daily reflections with the saints.)
As St. John Paul II wrote in Catechesi Tradendae, Tradition and Scripture are the source of catechesis:
To speak of Tradition and Scripture as the source of catechesis is to draw attention to the fact that catechesis must be impregnated and penetrated by the thought, the spirit and the outlook of the Bible and the Gospels through assiduous contact with the texts themselves; but it is also a reminder that catechesis will be all the richer and more effective for reading the texts with the intelligence and the heart of the Church and for drawing inspiration from the 2,000 years of the Church's reflection and life.
Daily Examen Storybook for Families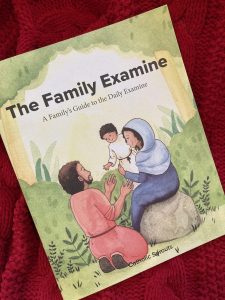 One of the early experiments in our nightly routine was to try the Daily Examen. This worked well for several months when my oldest was younger, but we didn't stick with the habit in the long run. In February, Catholic Sprouts spent a week on the Examen, and we've ordered their Daily Examen Storybook for Families. I'm really excited to use this as a resource to make this a part of our nightly routine. We may need to shuffle some things from evenings to mornings, but I'm looking forward to using the book to facilitate this Ignatian spiritual exercise in an accessible and age-appropriate way.
A pedagogy of desire in the domestic church
When I became a father, I remember realizing that, while I'd given a lot of thought to the theological and philosophical and even musical grounding I wanted to given my children, I didn't know the first thing about car seats or how to change a diaper. I suppose keeping another human being alive comes first on Lonergan's scale of values or Maslow's hierarchy of needs. However, as my kids get older, a few simple resources like the above have gone a long way to facilitating accessible catechesis.
We may move some of these things to the mornings, but there is something really valuable about our evening discussion time. It's not just a chance to read Bible stories or papal thoughts, but to reflect on meaning and purpose, on our deepest fears and aspirations, and to connect the dots with our desire for God and relationship with Christ. It's a chance to pray for family members, especially those who are sick or have died, and to discuss real challenges and struggles, while also expressing gratitude for our blessings and discussing the joys of life — and connecting this to Scripture and Tradition.
As St. John Paul II wrote in his Letter to Families:
The Fathers of the Church, in the Christian tradition, have spoken of the family as a "domestic church", a "little church". They thus referred to the civilization of love as a possible system of human life and coexistence: "to be together" as a family, to be for one another, to make room in a community for affirming each person as such, for affirming "this" individual person…

Certainly one area in which the family has an irreplaceable role is that of religious education, which enables the family to grow as a "domestic church". Religious education and the catechesis of children make the family a true subject of evangelization and the apostolate within the Church.
St. John Paul II also describes the family as the school of love:
The family is the first and fundamental school of social living: as a community of love, it finds in self-giving the law that guides it and makes it grow. The self- giving that inspires the love of husband and wife for each other is the model and norm for the self-giving that must be practiced in the relationships between brothers and sisters and the different generations living together in the family. And the communion and sharing that are part of everyday life in the home at times of joy and at times of difficulty are the most concrete and effective pedagogy for the active, responsible and fruitful inclusion of the children in the wider horizon of society.
One of my favourite papal addresses of all time is Pope Benedict XVI's Year of Faith: The Desire for God. Benedict says that we need a pedagogy of desire:
We must therefore maintain that it is possible also in this age, seemingly so blocked to the transcendent dimension, to begin a journey toward the true religious meaning of life, that shows how the gift of faith is not senseless, is not irrational. It would be very useful, to that end, to foster a kind of pedagogy of desire, both for the journey of one who does not yet believe and for the one who has already received the gift of faith…

Instilling in someone from a young age the taste for true joy, in every area of life – family, friendship, solidarity with those who suffer, self-renunciation for the sake of the other, love of knowledge, art, the beauty of nature — all this means exercising the inner taste and producing antibodies that can fight the trivialization and the dulling widespread today…

It is precisely the truest joy that unleashes in us the healthy restlessness that leads us to be more demanding — to want a higher good, a deeper good — and at the same time to perceive ever more clearly that no finite thing can fill our heart.
These simple resources have helped me to put into practice daily catechesis in the domestic church, to connect the every day school of love with every day reflections on Scripture and Tradition. They've given us the daily opportunities to learn, reflect, and pray together through the joys and challenges of daily life, to foster that pedagogy of desire rooted in faith and oriented ourselves towards the love that satisfies.
These are manageable, accessible daily activities that work even when life is extremely busy. Bit by bit, I pray this nurtures the development of a true religious sense and a daily encounter with Christ — and a true "vision" of the human person, created in the image and likeness of God.